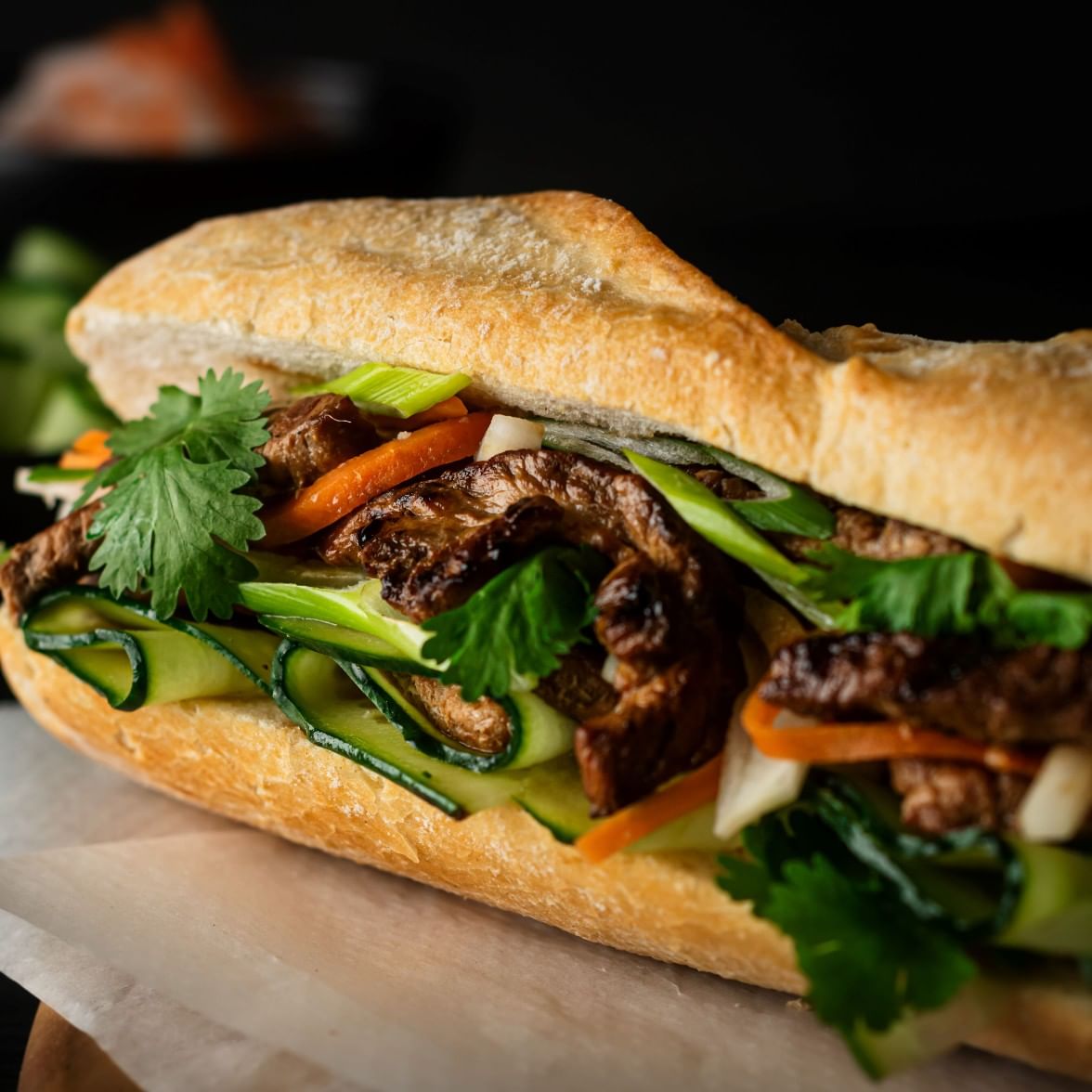 ---
Savoring Tradition, Exploring Fusion, and Serving Swiftly
At N-Gon, we're passionate about preserving the authentic flavors and heritage of Vietnam while embracing the exciting world of culinary fusion. Our menu is a delightful blend of traditional Asian cuisine and innovative creations, all served with the same commitment to speed and efficiency that you'd find in popular fast-casual dining establishments. In today's fast-paced world, we appreciate that everyone has diverse tastes, and we're here to provide you with a wide range of culinary experiences, from traditional classics to exciting fusion dishes, always served swiftly.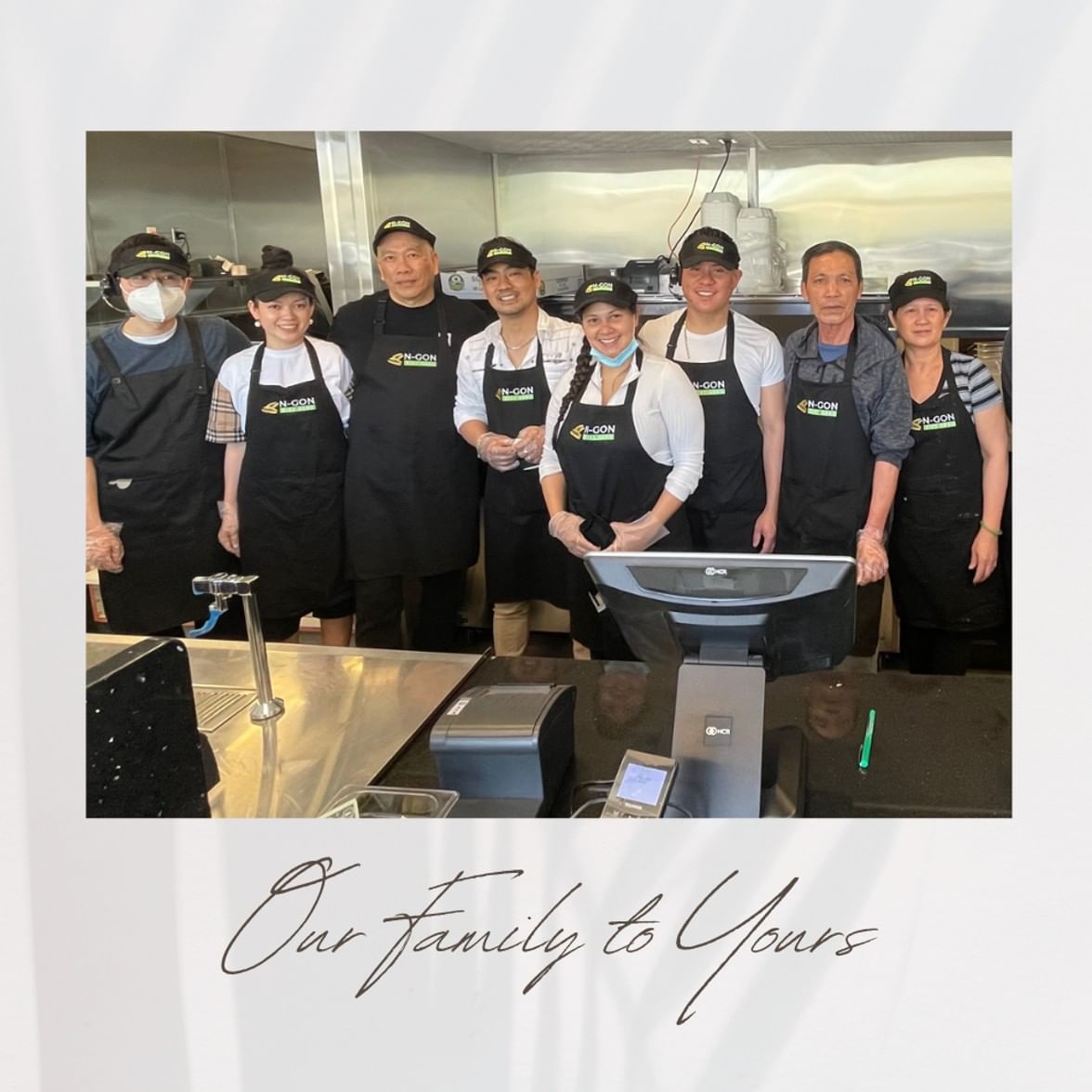 ---
Our Origin Story
We're first and second generation Vietnamese immigrants who understand the value of enjoying a quick and delicious meal. The idea for our restaurant emerged from our own need for good, fast and healthy food. It all began during our full-time jobs when we struggled to find diverse and speedy dining options for our lunch breaks. The COVID-19 pandemic made wait times even longer – sometimes exceeding an hour.
Fueled by our passion for food (we absolutely love to eat!), we made a life-changing decision to leave our jobs behind and launch a restaurant with a drive-thru concept. Our goal was clear: solve the problem we faced ourselves and provide a solution to others who shared our frustration. We wanted to make quality, convenient dining accessible to all.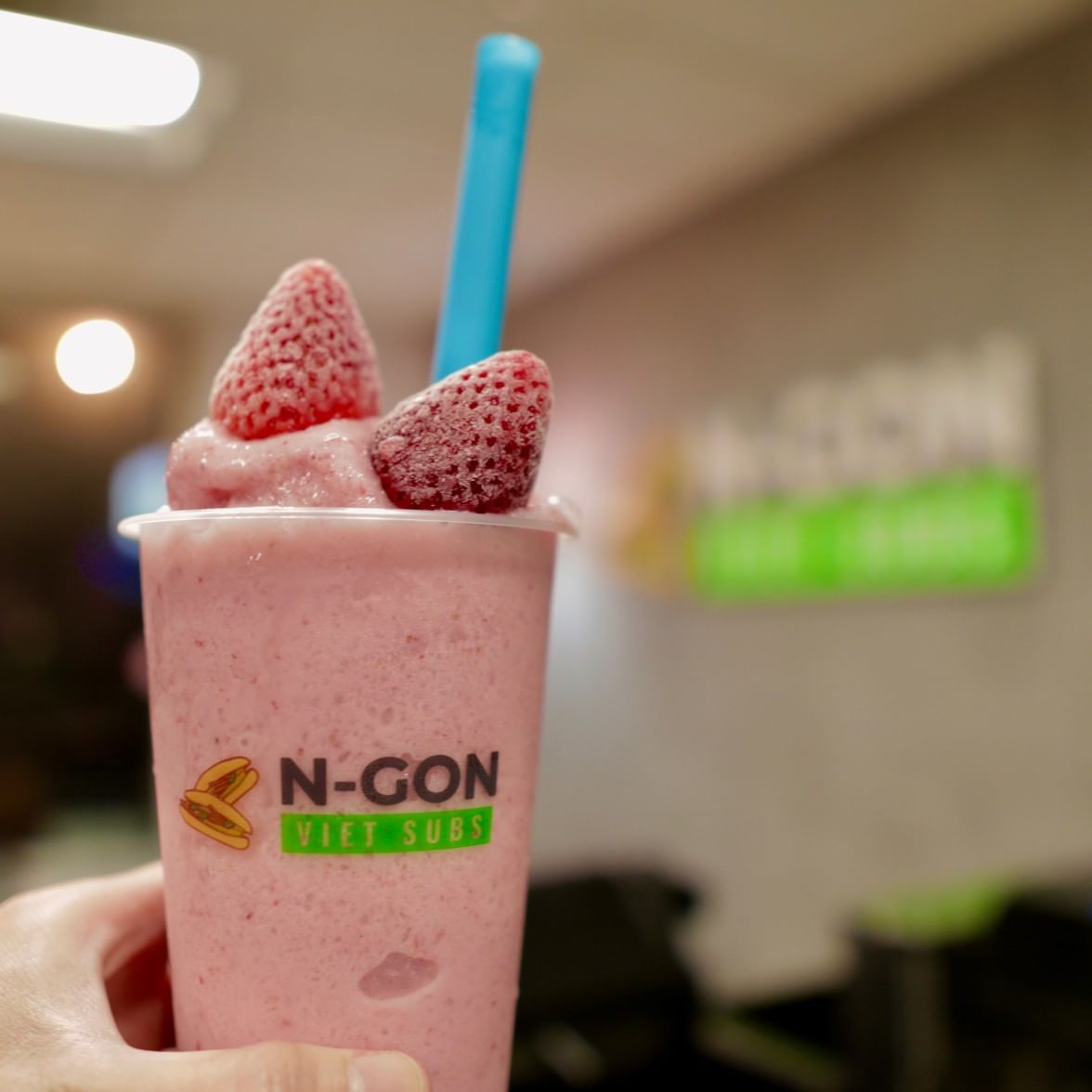 ---
The Inspiration Behind the 'N-Gon' Name
N-Gon (pronounced N Gone), our restaurant's name, ingeniously blends the Vietnamese word for 'delicious' (ngon) with a focus on speed (Go/Gone). This fusion encapsulates our commitment to providing a delectable dining experience with swift service. The spark for N-Gon ignited in January 2020, setting us on a path dedicated to bringing this concept to life.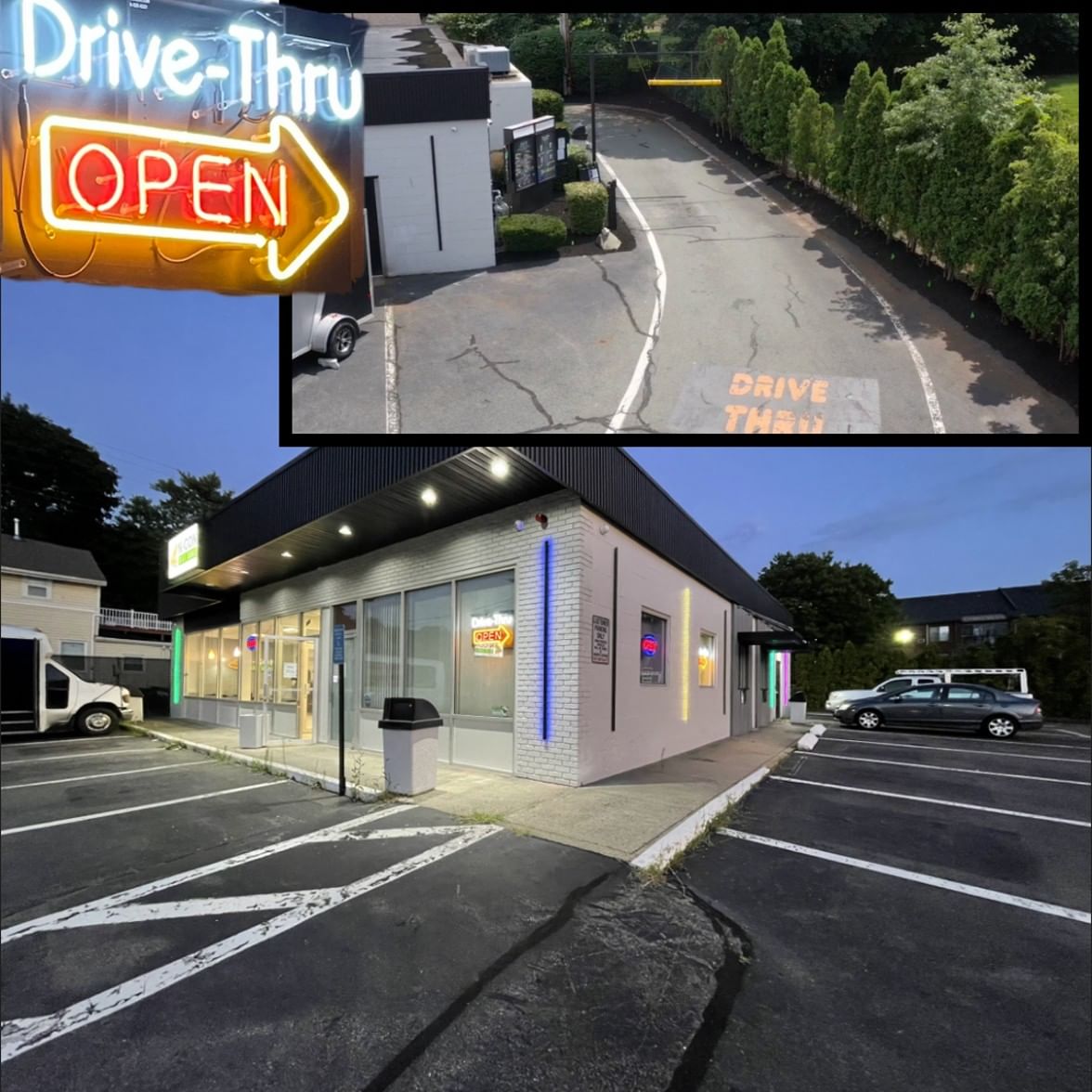 ---
The Beginning of Our Drive-Thru
While drive-thru burger places have been around for ages, our journey took a different course. Recognizing the widespread convenience of drive-thru services, we ventured forth to ensure that this swift and satisfying experience extended to those who crave exceptional Vietnamese flavors on the go! Join us at 321 Crescent Street, Brockton MA.
The Drive-Thru Process.
1. Menu Board: When you arrive at our drive-thru, the first thing you'll see is a big sign with pictures and words that display our rice plates, sandwiches and drinks that we offer. Take a moment to look at this menu to decide what you'd like to order.
2. Order Placement: Upon reaching the drive-thru speaker/intercom, situated conveniently by the menu board, one of our team members will assist you in placing your order, ensuring a seamless and personalized experience.
3. Payment and Pickup: Once your order is confirmed, proceed to the next window for a hassle-free payment and order pickup. We offer versatile payment options, including cash, credit/debit cards, Apple Pay, and Google Wallet.
4. Drive Away: With your order in hand and satisfaction ensured, you're free to drive away from the pickup area, ready to enjoy your meal!
Not a Drive-Thru Enthusiast? No Problem!
If the drive-thru isn't your preferred choice, we've got you covered. We happily accommodate phone orders, walk-ins for takeout, or online orders through our website at www.ngonvietsubs.com. You can also find us on popular food delivery apps like Grubhub, DoorDash, and UberEats, offering you a variety of ways to enjoy our exceptional cuisine.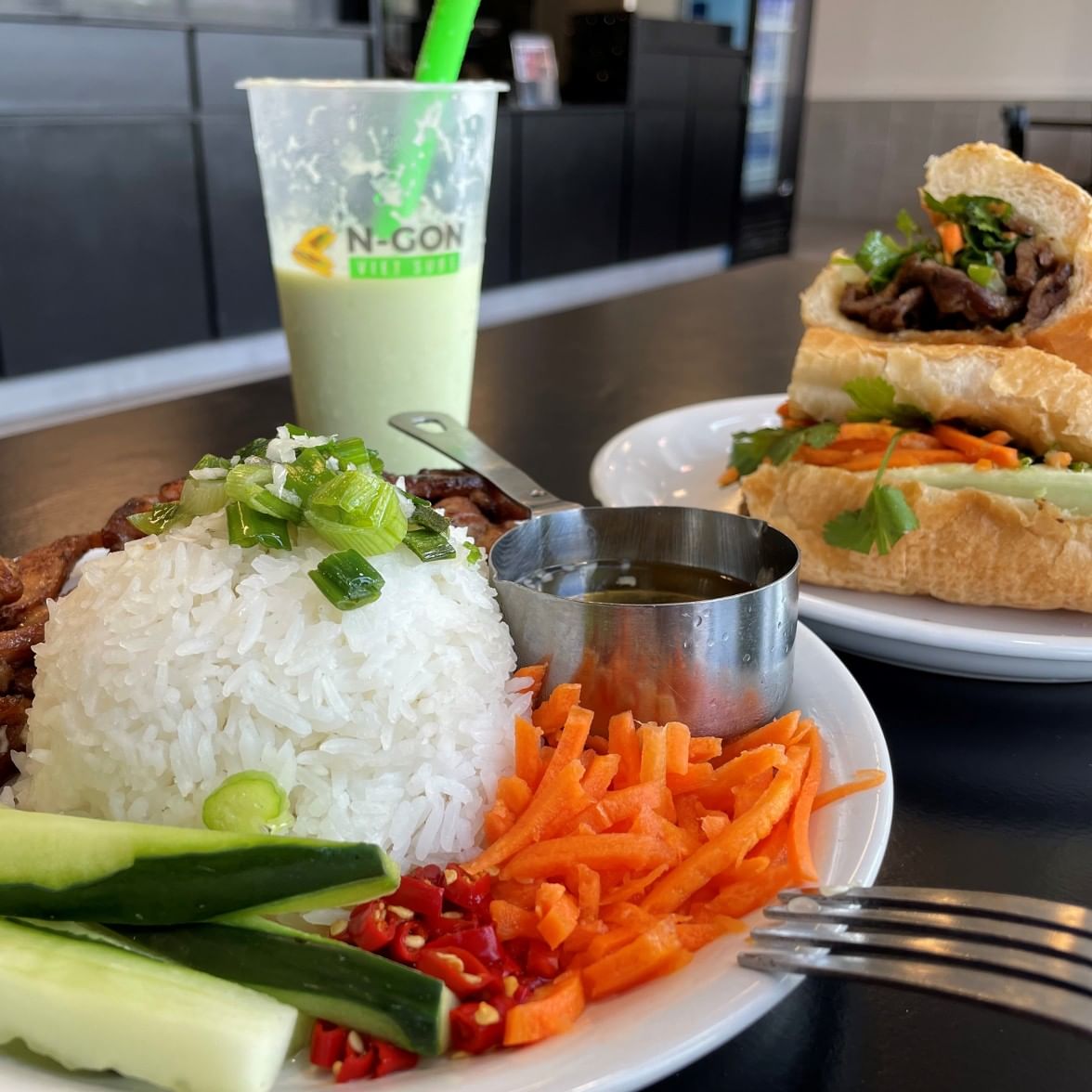 ---
Why Choose Us?
So, why us? Because we're not just a restaurant; we're food lovers like you, on a mission to make your meals fast and delicious. When you visit us, you're not just a customer; you're part of our food-loving family. We're here to satisfy your hunger, please your taste buds, and make your day brighter, one dish at a time.
Whether it's rain or shine, when you're on a tight schedule, have a car full of little ones, or simply need a quick and delicious meal while you're rushing about, our drive-thru is here for you. We invite you to experience the convenience and quality of our drive-thru, tailored to meet your busy lifestyle, no matter the circumstances. Come see us in the drive-thru and discover a new way to enjoy banh mi, where convenience meets exceptional taste!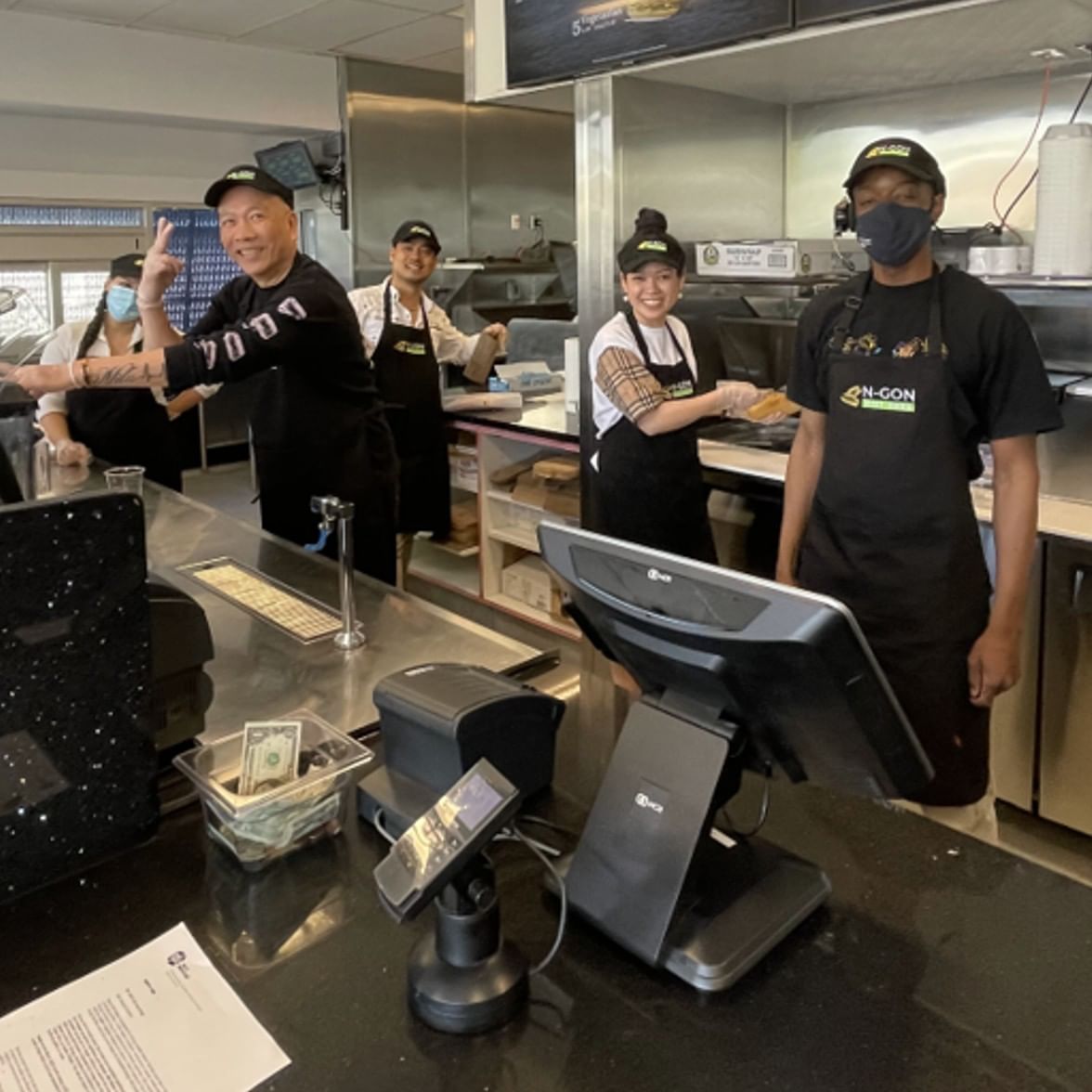 ---
Join Our Food Journey
Come be a part of our story, and let's make food memories together. At N-Gon, we serve more than food; we serve happiness. Come hungry and leave with a smile – that's our promise to you.